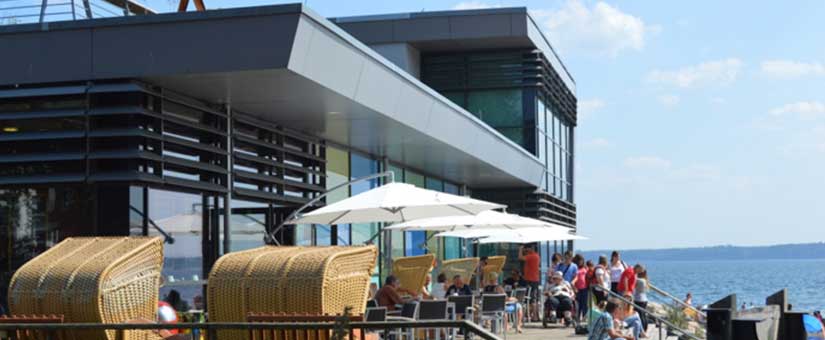 Lucas Mkwizu volunteer at Ostsee Information Center in Eckernförde / Baltic Sea
Eckernförde is a seaport with a wide horizon and a long history in maritime trade and fishery. It is connected to Tanga/Tanzania with a town partnership which was started already more than 50 years before. The inhabitants of both partnership towns  share the experience of living close to the seaside.
Eckernförde is well known nowadays as a place which is very busy in the warm season with tourist. To make the place attractive for guests from all over the country the NGO  Umwelt , Technik , Soziales is running the Ostsee Information Center . A  maritime center with interesting  environmental education offers for school classes and information for guests about  the maritime ecosystem of the Baltic Sea.
Volunteer work is appreciated in the center. Young German volunteers  are contributing to keep the center run and to inform the tourists all year long.
Ostsee Information Center in Eckernförde / Baltic Sea
Ostsee Info-Center
Jungfernstieg 110
24340 Eckernförde
Volunteers
Lucas from Tanga:
Lucas a former staff member from Tanga Eckernforde University is volunteering with the maritime center. As an environmentalist he is getting  a unique possibility to take  impressions on environmental awareness raising methods back home to Tanga.
Get in touch
If you are interested in joining our weltwärts reverse program or if you want to have mor information please contact us.
Other projects